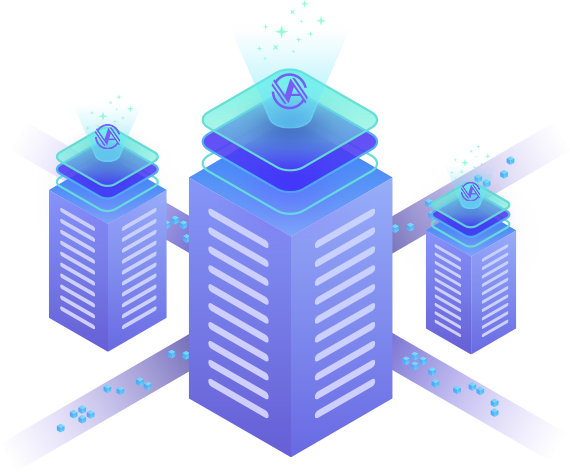 NA Chain
The first to propose a heterogeneous compound chain model
Support diverse consensus mechanisms, distributed storage, dynamic pricing, anti-quantum computing, cross-chain operations and other innovative technologies
NA Chain hopes to improve the public chain ecology through its own advanced technology concept.Realize decentralized applications with low learning threshold and ease of use.The perfect application of the traditional technology ecology into the chain change.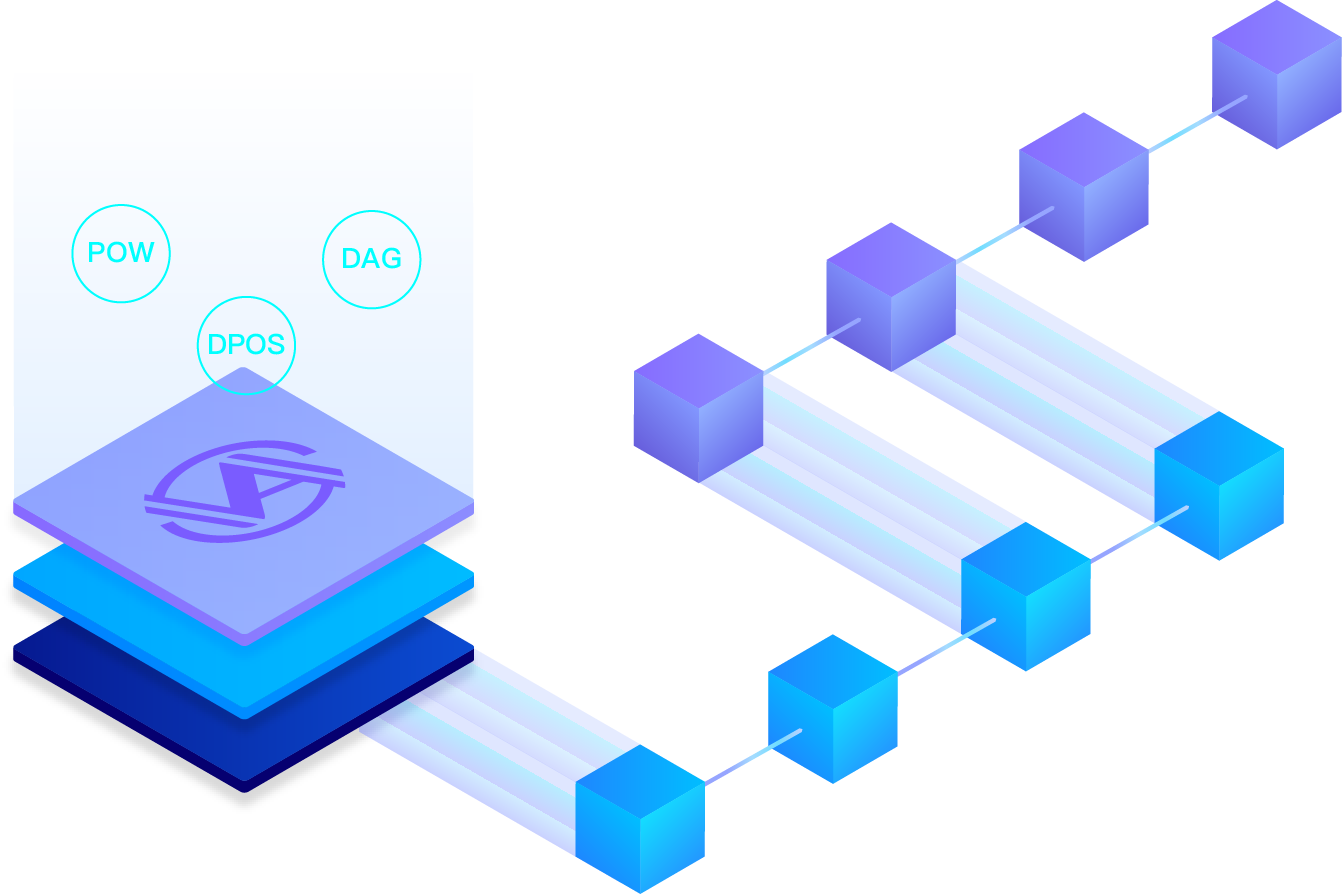 Consensus mechanism of Nirvana
POWF + DPOS + DAG
Application main chain: based on POWF consensus mechanism . Application instance: logic chain (DPOS/Custom) + data chain (DAG)
The consensus layer is the core part of the blockchain protocol, which defines the consensus algorithm and block data paradigm. NA uses an innovative heterogeneous composite chain consensus mechanisms ,Users can choose the consensus mechanism that best suits their application requirements.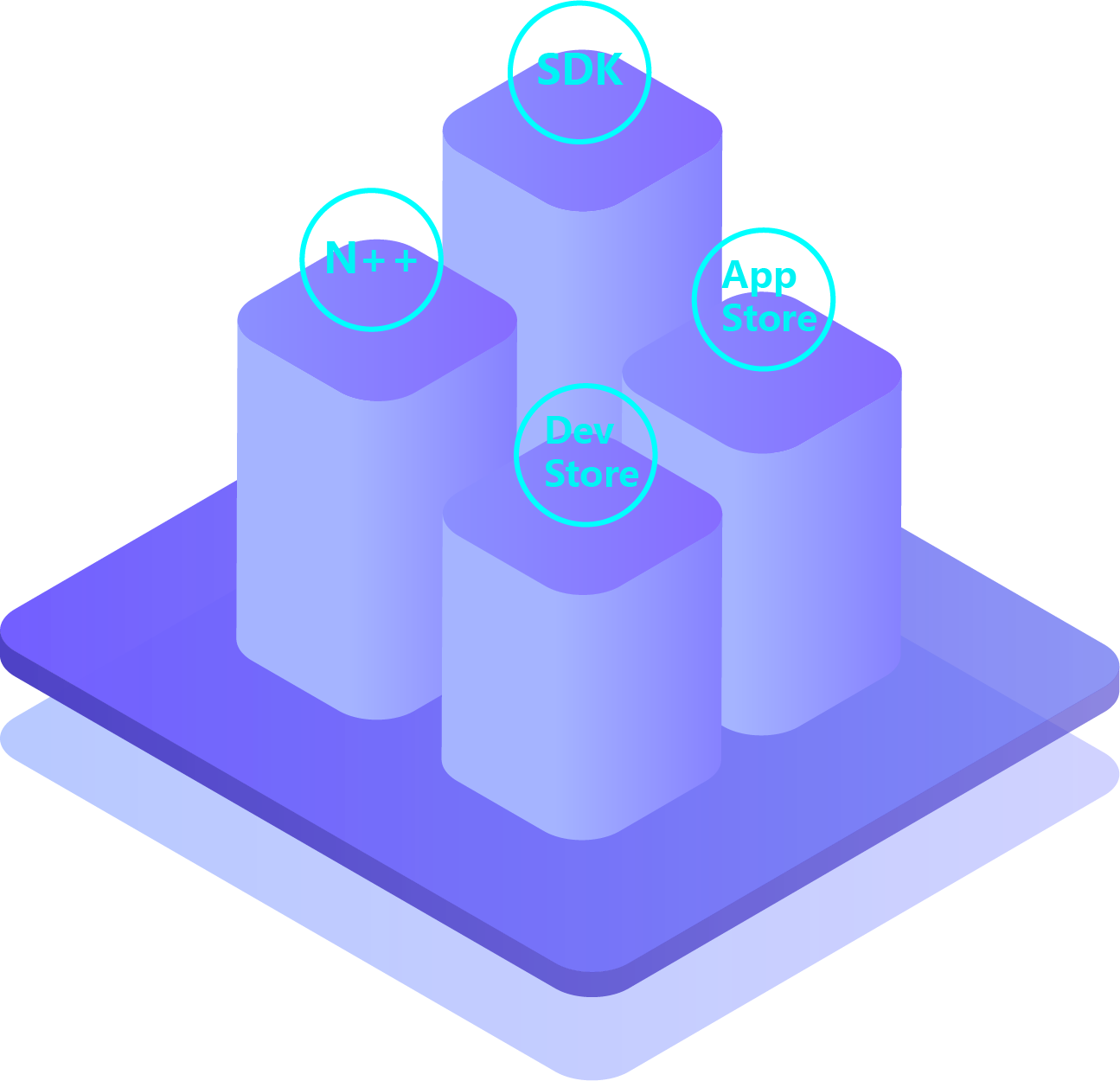 NA Virtual Machine
Lightweight Turing complete virtual machine developed by NA Ecosystem
A high-performance block chain network distributor aims to provide an efficient, convenient, stable, secure and scalable custom blockchain system. It is not a simulation of a physical machine through an operating system. NVM supports microservice architecture, , At the same time, it has the function of dynamic analysis, which can realize the development of dynamic Web rendering (similar to ASP/PHP/JSP)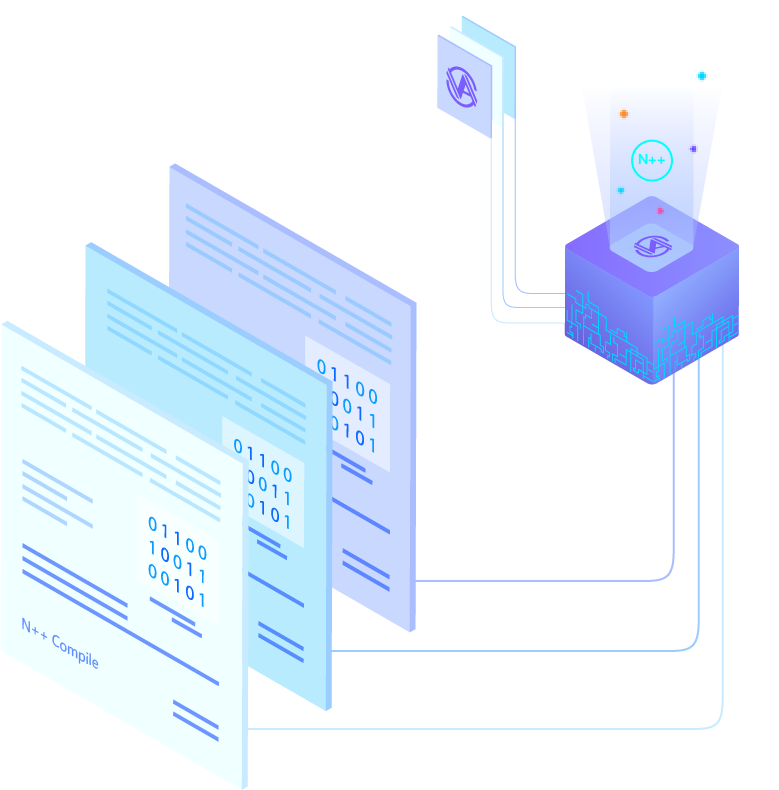 N++ Programming language
Turing complete programming language
A development language for decentralized applications, through N++ you can easily develop: super smart contracts, DApp, DWeb and other advanced applications
How it Work
Best Blockchain Features
Ultra Fast & Secure

Instant Private Transaction

All transmission protocols adopt the original chain design to realize the interconnection between independent blockchains and ensure the validity and use of cross-chain transactions. Security of user privacy data.
Highly Scalable

Limitless Applications

N++ provides the function of asynchronous microservices, so a large application , we can also split it into dozens of small instance chains to achieve millions of TPS.
Reliable & Low Cost

Instant Private Transaction

NA greatly reduces the cost of data storage through the hybrid consensus model. For example, using the data stored in DAG, we can reduce the handling fee to very low and relatively constant
N++ Feature
Fully equipped application development kit
Package the prepared project catalog application through the console command, Use NA official tools to install the application
After the application is successfully published, users can submit their own software in the application market, upload screenshots, icon icons, Description and other information
NA SDK includes a desktop development kit, we can develop desktop systems based on Windows, Mac, Linux, etc. Application software.
Through the development tools, we can compile the written .na program files, and at the same time can simulate and browse and run locally.
About NA DNS
Introducing the NA DNS
A scalable, distributed and open naming system based on the NA public chain, which provides access to domain name resolution portals for decentralized applications on the chain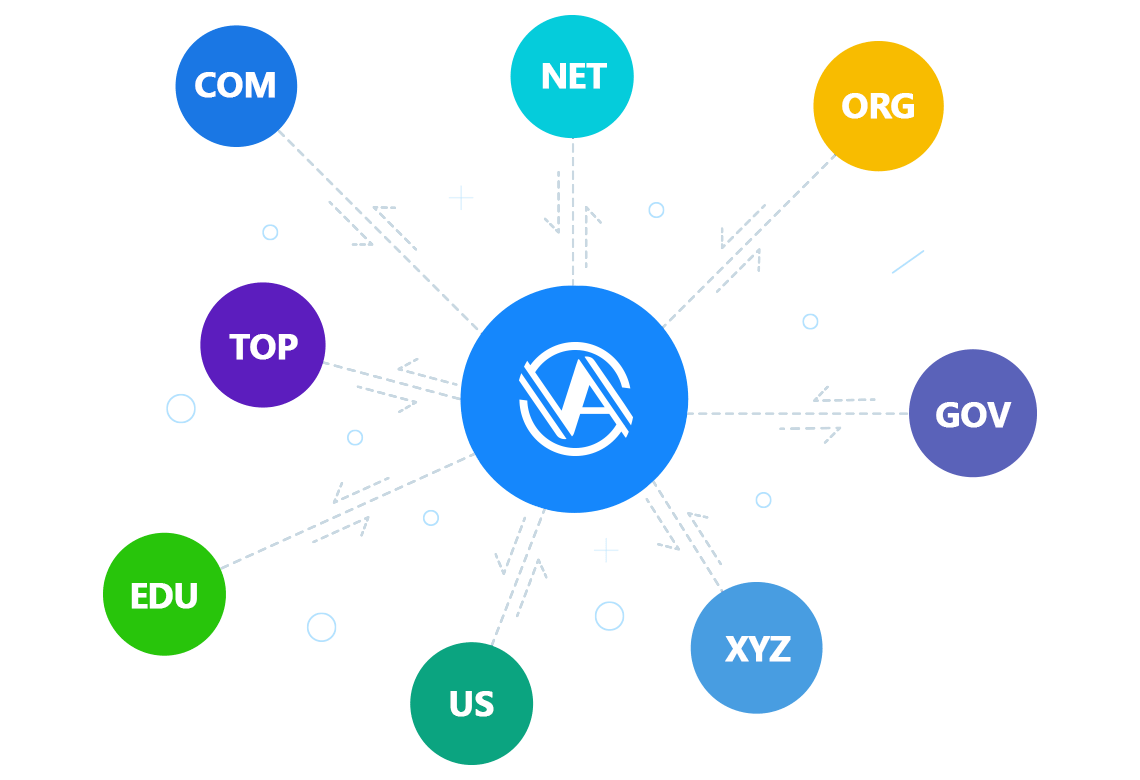 The user can resolve the domain name to the specified IP address for domain name binding.
When the domain name is bound, the corresponding rental binding fee needs to be paid: 100NAC, which can be unbound and recycled after 360 days. The pledge fee for unbound unbound before the expiry date will not be refunded.
The domain name needs to activate the pan-analysis function to be able to bind the domain name rental.
Domain name rental can obtain income, and the renter needs to pay the rental fee.
Token
NAC & NOMC
Tokens can be used for full node certificate exchange, miner fees, destruction, pledge
Total issuance
75,000,000
Total destroyed
28,000,000
Reduction cycle
every 4 years
| | |
| --- | --- |
| Technical team | 500,000 locks for 20 months |
| Founding investment | 1.5 million, locked for 20 months |
| Institutional investment | 2 million for 20 months |
| Equipment company | 3 million for the full node to destroy |
| DeFi output | 75,000 output only a year |
| Global community | 2 million, 50% first |
| Mining | 65.925 million Excavated for 107 years |
Download Documents
Read Our Documents
Here is our full documents that help you to understand about us. The white paper is the most important for new users.
MEET THE TEAM
Executive team
The Nirvana Team combines a passion for industry experise & proven record in finance, development, marketing & licensing.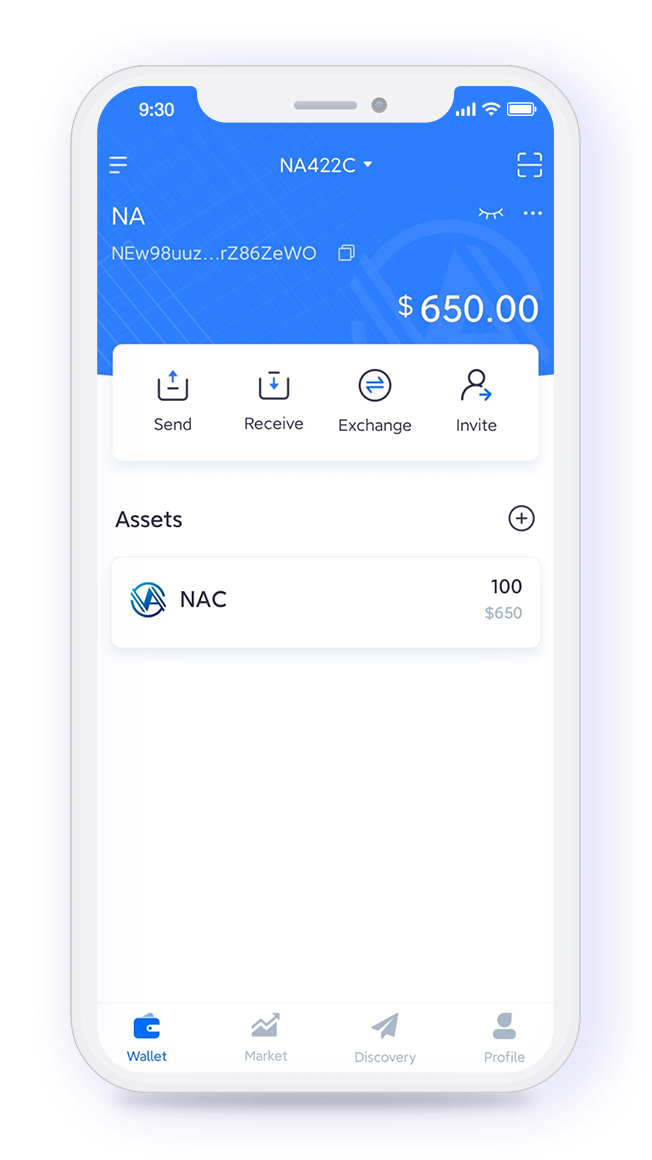 Our Powerful
All-In-One App
NaStation App provides an easy way to let you enter the world of NA.
We have many more modules that impress you.
Let's download and try it now.
Contact Us
We are always open and we welcome and questions you have for our team. If you wish to get in touch, please fill out the form below. Someone from our team will get back to you shortly.